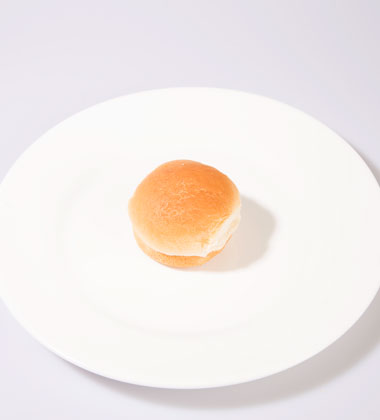 Nutrition Facts
Serving Size
1 ROLL (38g/1.3oz)
Amount Per Serving
% Daily Value
* Percent Daily Values are based on a 2,000 calorie diet.
Nutrition Facts are based on our current data. However, because the data may change from time to time, this information may not always be identical to the Nutrition Facts table found on the labels of products.
Formula effective date: 09/20/2018
Information is true and accurate as of: 11/30/2016
Ingredients
MADE FROM: ENRICHED WHEAT FLOUR (FLOUR, NIACIN, REDUCED IRON, THIAMINE MONONITRATE, RIBOFLAVIN, FOLIC ACID), WATER, SUGAR, YEAST, WHEAT GLUTEN, SOYBEAN OIL, CONTAINS 2 PERCENT OR LESS OF: EGGS, SALT, NATURAL FLAVORS, MONOGLYCERIDES, DATEM, CALCIUM PROPIONATE TO RETARD SPOILAGE, NONFAT MILK, MALTED BARLEY FLOUR.CONTAINS: WHEAT, EGG, MILK.
Allergens
EGG
MILK
WHEAT
Special Dietary Needs
250 calories or less per serving; Good source of Iron; Kosher Certified; Low Fat; Sodium 0 - 140 mgs.; Zero Trans Fats
Enjoy the quality of our Pepperidge Farm® pull apart 1.1 oz dinner rolls.
Features And Benefits
Pepperidge Farm® just baked quality in a full baked and frozen roll. Enjoy the Pepperidge Farm quality in every bite!
Preparation
Thaw And Serve. Allow Product To Thaw Overnight At Room Temperature Whilst Still In The Case, Smaller Numbers Of Rolls May Be Defrosted In A Shorter Time If Sealed In A Plastic Bag or other airtight Container. May Be Heated Prior To Serving By Placing Thawed Rolls In A 350-400 Degree Oven For 1-1/1/2 Minutes. Or Placed Directly In A 350-400 Degree Oven In The Frozen State For 3-4 Minutes Depending On The Number Of Rolls On A Pan and amount of crust needed.
Handling
STORE IN FREEZER UNTIL USE. DO NOT DE-FROST OR STORE IN A REFRIGERATOR (ACCELERATES STALING ). SHOULD BE SERVED WARM OR HOT FOR BEST FLAVOR.
Storage
Shelf Life: 1 YEAR FROZEN
Storage Temperature: 0 °F
Serving Ideas
Slice in half for mini-burgers. Our rolls are perfect for an entrée or a salad.
More
Pepperidge Farm® just baked quality in a full baked and frozen roll. Enjoy the Pepperidge Farm quality in every bite!
Packaging Details
Case Size:
22.5 INx 16INx 7.375IN
(L x W x H)
Other Information
A 1.3 oz serving contributes 1-1/4 servings of breads/grains to the USDA Child Nutrition Programs - Food Component Contribution. For more information on Pepperidge Farm® or Campbell's® products, see your distributor or calltoll free 1-800-879-7687.
For more information on our products, contact your distributor or call 1-800-879-7687.
Supporting Materials
To find out more about our merchandising and point of sale options, contact your Campbell's representative or call (800) TRY-SOUP (879-7687) and ask about how your operation can benefit from our support.