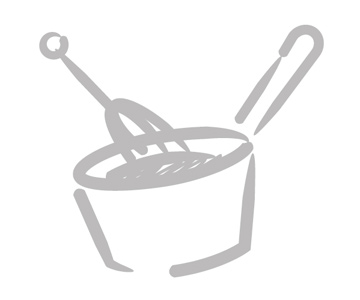 Nutrition Facts
Serving Size
1 SERVINGN (2 CUP PASTA + 1 CUP SAUCE)
Amount Per Serving
% Daily Value
A meaty pasta dish that still delivers the serving of vegetables you need. A new take on a classic pasta sauce for a delicious meal.
Recipe Yields:
NOTE: Use your professional judgement when resizing recipes. Seasoning, cooking times, etc, may require adjustment.
estimate your profit
Enter the cost of the soup and any garnishing costs to get the cost per bowl of soup.
Enter the selling price per bowl and your profit for each bowl is calculated based on Step 1.
Enter the number of bowls you typically serve each day and how many days per week you are open (or serve this soup). Profits will be calculated using your numbers from Steps 1 and 2.
| | | |
| --- | --- | --- |
| Ingredients | Weight | Measure |
olive oil

0 1/2

cups

Spanish onion

4.5

lb.

3

qt.

carrot

40

oz.

2

qt.

garlic

0 1/4

cups

crushed red pepper

1

tsp.

80% lean ground beef

4

lb.

ground pork

4

lb.

tomato paste

1

cups

fresh parsley

1

cups

fresh basil leaves

1

cups

salt
cooked penne pasta

9.5

lb.

40

cups

Parmesan cheese

5.25

oz.

1 1/2

cups
1. In large rondo heat 1/3 cup oil. Add onion and carrots and sauté 10-12 minutes or until glazed. Add garlic and red pepper flakes and cook 2-3 minutes. Remove vegetables from pan and reserve.
2. Heat remaining oil in the same rondo. Add beef and pork and cook until brown and crumbly, drain mixture to remove excess fat. Add to drained meat mixture reserved onion mixture, V-8 juice and tomato paste and bring to a boil. Reduce heat and simmer sauce 1-1 ½ hours or until rich and thick.
3. Add herbs and season to taste.
4. Toss hot pasta with 3 quarts of hot sauce. When ready to serve top each serving with ½ cup sauce and sprinkle with 1 Tbsp. Parmesan cheese.
Recipe Tip
Amount of penne pasta needed for this recipe is 6 lbs.